Imphal: Officers and staff of Raj Bhavan bid farewell to the Governor designate of Nagaland and the outgoing Governor of Manipur, La. Ganesan Sunday. 
In the sending-off ceremony held at the Raj Bhavan in Imphal, La. Ganesan met all the officers and staff of his secretariat and thanked them for their support and cooperation. The governor also inspected a Guard of Honour given by personnel of the Manipur Rifles and the India Reserve Battalion.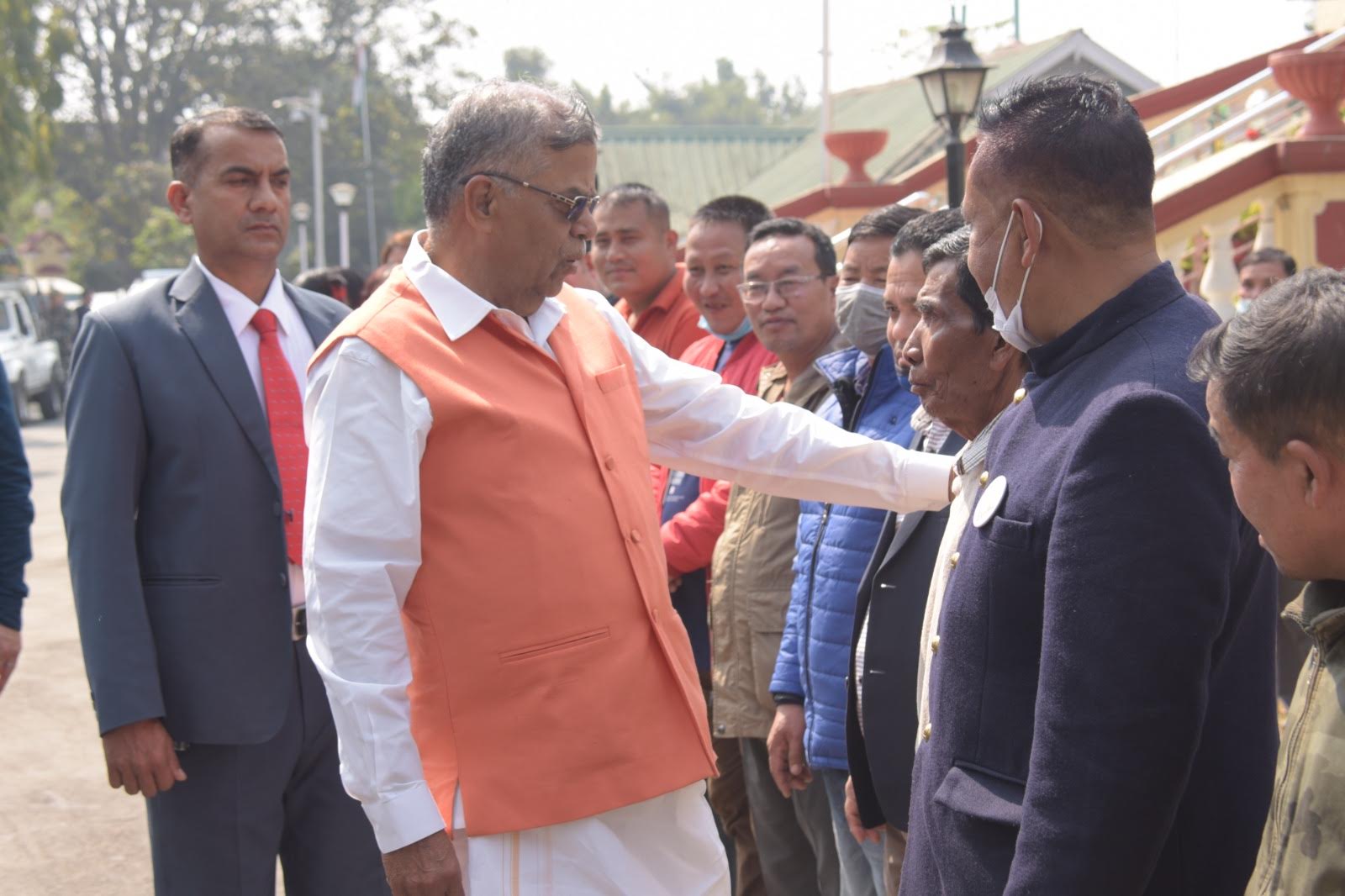 Chief Minister, N. Biren Singh, and PHE Minister, L. Sushindro Meitei, also joined the ceremony and wished the outgoing governor a healthy and prosperous life in the days to come. Director General of Police P. Doungel and IG AR (South) Major General Rajan Serawat also joined the seeing-off ceremony.
En-route to Kohima, La. Ganesan stopped at Saitu Gamphajol Sub-Divisional Headquarters in Kangpokpi district, where he was greeted by Deputy Commissioner, Kengoo Zuringla, Superintendent of Police Th. Vikramjit Singh, and other District Level officers and staff.
Later, he went to the Mao Police Station in Senapati district, where he was accorded a warm welcome by Deputy Commissioner Mahesh Hiralal Chaudhari and Superintendent of Police Karthik Malladi.
It may be mentioned that La. Ganesan served as the Governor of Manipur from August 27, 2021, and also served as the Governor of West Bengal from July 18, 2022, to November 17, 2022. Recently, he was appointed governor of Nagaland.