Thoubal: Awareness program on Special Summary Revision 2023 was held in various parts of Thoubal district especially in different colleges located in the district. 
The program was organised by the Systematic Voters Education and Electoral Participation (SVEEP) team in association  with Electoral Literacy Club. The awareness program was held at Waikhom Mani Girls College today. SVEEP team Thoubal and Electoral Literacy Club of the College organised the program.
Principal WMG College Professor Manoranjan Sharma; Asst. Prof.WMG College, N.Jotinkumar; Asst.Prof WMG College, Santila Devi and member DACYP NYK Thoubal, K. Lokendro Singh attended the event as chief guest , president and guest of honour respectively.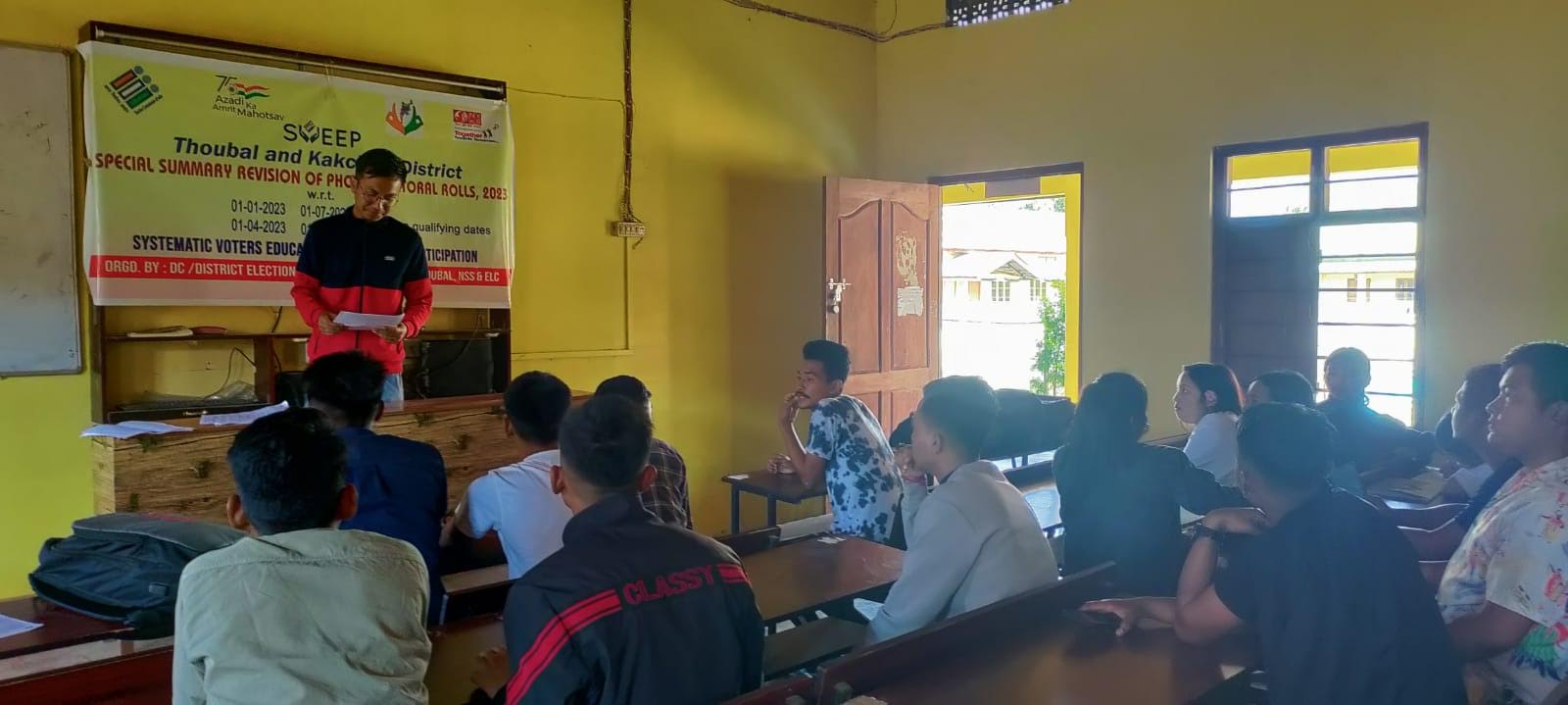 As part of the program different forms issued by ECI were displayed and explained about the use of different forms to the students of the College. Tee shirts were also distributed to the first-time voters. A quiz competition was also held.AERO Wangkhem and Khangabok also took part in the awareness program. A similar program was also held at Y.K College Wangjing.
Special Summary Revision campaign will facilitate the registration of young voters in the age group 18-21 and enroll them in the electoral roll. The SSR will also enable the deletion, and transfer of voters from one place to another and the correction of information available in the electoral roll.