Since the demand for oxygen cylinders has been growing high as people are succumbing to the cruel coronavirus every day, planting trees would never disappoint you in the days, years to come. Moreover, planting trees is highly beneficial for you as well as for the environment. So, here are India's top 5 oxygen-inducing trees to grow in your home garden. Check them out to enjoy the healthy and quality air!
NEEM TREE: Well-known for their health and beauty benefits, Neem trees are a natural air purifier. Native to India, neem trees are one of the most oxygen-producing trees which in turn absorb pollutants including CO2, sulfur oxide, and nitrogen from the air. This tree could increase the quality of air for you to breathe.
ASHOKA TREE: Native to India, Ashoka trees incorporate wonderful flowers. With their mesmerizing leaves and erect stem, Ashoka trees are loved by many. When the wind is heavy, the leaves of the trees would be dancing to the unique sounds it produces. So, when you choose to plan Ashoka trees in your home, it would not only embellish the place but also enhance the quality of air around. Despite absorbing the pollutants in the environment, the Ashoka tree would offer oxygen for better inhalation and exhalation.
BANYAN TREE: Being the national tree of the country, the Banyan tree is known to have different names in various languages. It has been associated with sacred things ever since Tithankara and Adinath got enlightened under the tree. You already might have imagined how majestic and gigantic the banyan trees could be. The columnar or prop roots of the trees resemble the pillars and it gives you amazing shade. Moreover, Banyan trees are one of the oxygen-producing trees of India. You just could not forget banyan trees as they have histories and memories associated with them.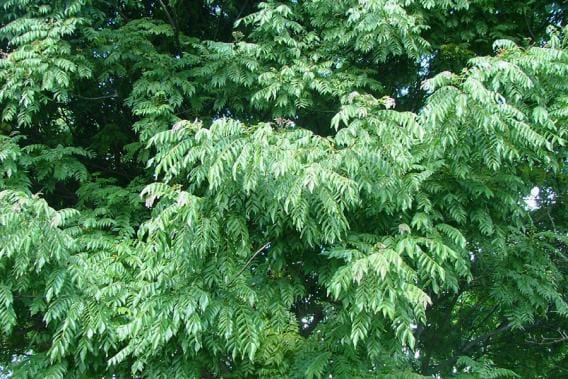 CURRY TREE: When it comes to curry leaves, you would definitely remind me of the aroma it gives to the dishes especially used in South Indian cuisine. You could easily spot them in many homes as people would grow these trees in their garden due to its cooking and other beauty benefits as well. Surprisingly, they are listed under top oxygen-inducing trees in India. So, you get to inhale and exhale the healthy air.
PEEPAL TREE: The peepal tree has its rich history as it is mentioned in Hinduism and Buddhism. As Lord Buddha attained enlightenment under the peepal tree, it has been associated with ancient history. Owns different common names, Peepal trees belong to the Indian Subcontinent originally. The tree could naturally grow about 60 to 80 feet tall and is known to be one of the most oxygen-inducing trees in India. So, it would be a good choice for your home garden as it would improve the quality of air in the environment.