Imphal: Members of the "Nature Club, Haoreibi" joined the world community in celebrating World Environment Day, 2021, under the theme "Ecosystem Restoration" by planting trees in and around their houses and on the bank of the Imphal river in Haoreibi by strictly adhering to the COVID-19 protocols.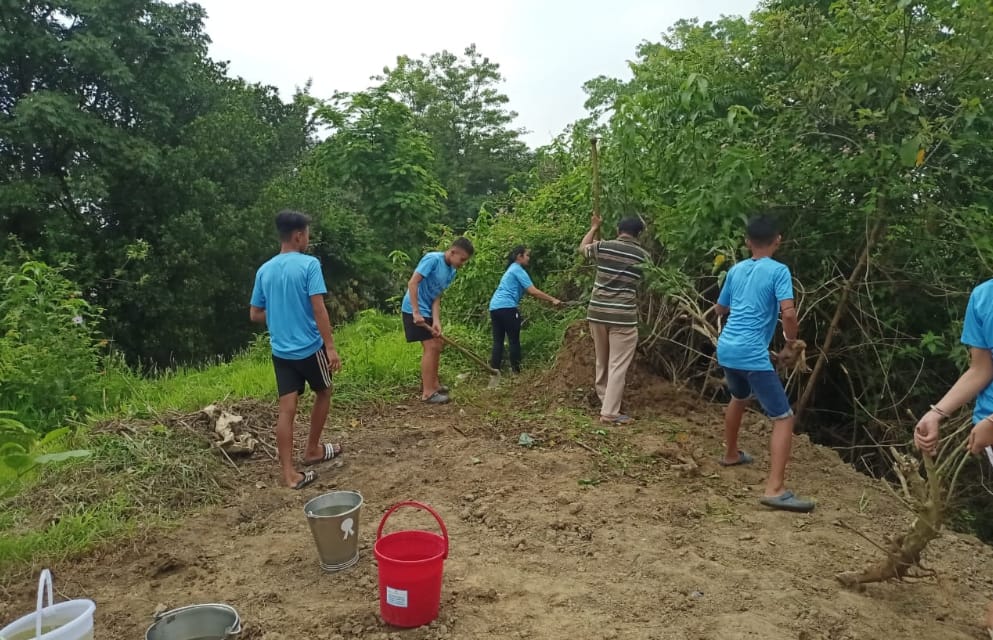 Though the members of the club and patrons wanted to carry out tree plantation and plant protection measures on a massive scale, it couldn't happen due to the prevailing pandemic situation.
The green warriors planted tree saplings numbering around 70, mainly indigenous and adaptable to the local environmental conditions. The members vowed to take care of those trees till attaining their full maturity and bear fruits, a statement issued by L Sanju Singh, Programme Convener, Nature Club, Haoreibi, said here on Saturday.
Members and sympathizers of the club also condoled the untimely demise of its young founder member Nongthombam Meiraba Meitei. The members of the Club planted saplings around his crematorium situated on the bank of the Imphal river in commemoration of his contributions to the formation of the club.