Kolkata: Kolkata, the City of Joy played host to the curtain-raiser event for the much-anticipated 'Manipur Sangai Festival 2022', a tourism extravaganza promoting the rich cultural legacy of Manipur. 
The event was organised at the Salt Lake City Centre, Kolkata and witnessed participation of many potential travellers from the city. A buyer seller meet was also organised as part of the event and tour operators from Manipur introduced the festival to the buyers in the city.
The event showcased the magnificence of Manipur, the Jewel of India and its rich culture, traditions, heritage, handloom, handicrafts, indigenous sports and music etc. and highlighted the various aspects of Manipur focusing on the varied attractions of the Manipur Sangai Festival 2022 scheduled to be held from 21st to 30th November 2022.
The event is part of the department's endeavour to create awareness about the magnificence of Manipur, its celebrations and its eco-tourism potential focusing on the significance of Manipur's rich cultural heritage and creating a shared value.
The 2022 cultural extravaganza, the Manipur Sangai Festival, also called the 'Festival of Oneness' will feature 34 traditional indigenous huts, fashion shows showcasing rich Manipur weaves, Sangai Run, tourism pavilions, flower shows, indigenous cultural programmes, night tourism, handloom and handicrafts, Tug-of-War, Arambai Show, Mukna competition, Yubi Lakpi, Sagol Lamjei (Horse Race), Men's International Polo Tournament at Mapal Kangjeibung, CM's Sagol Kangjei Tournament at Kangla, film screenings, MMA among many others.
Dubbed after the State animal the brow-antlered deer or Sangai deer, the festival celebrates the uniqueness of its only home – Manipur.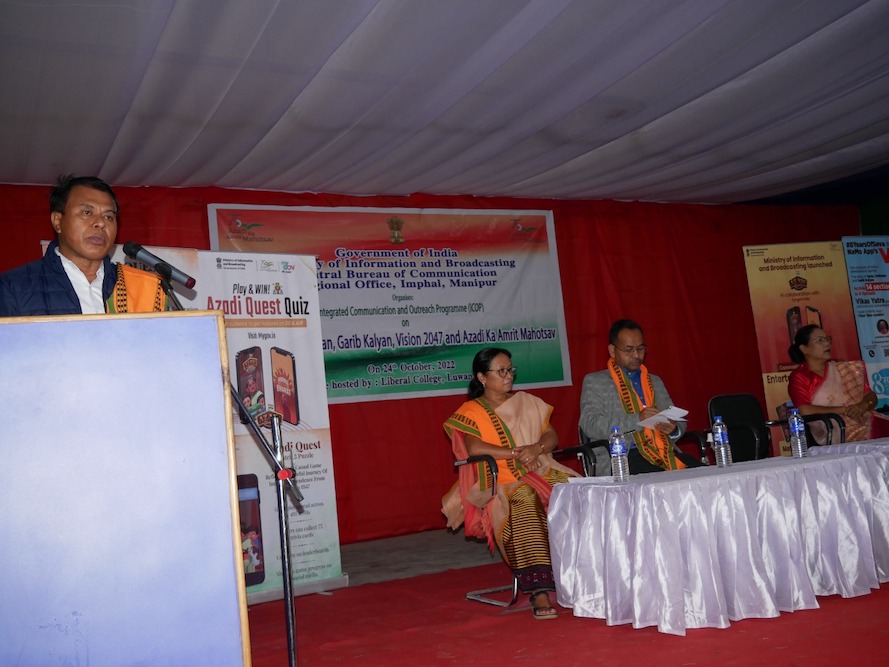 The festival also is an attempt to spread awareness about this rare endangered deer endemic to Manipur. The curtain raiser event at Kolkata was a precursor to the main festival in November. Officially it is the Sangai declaring "Let the celebrations begin!"