Imphal: A combined team of Assam Rifles and Manipur Police arrested a Myanmar national on Wednesday for entering India illegally and procuring an Aadhaar card through fraudulent means.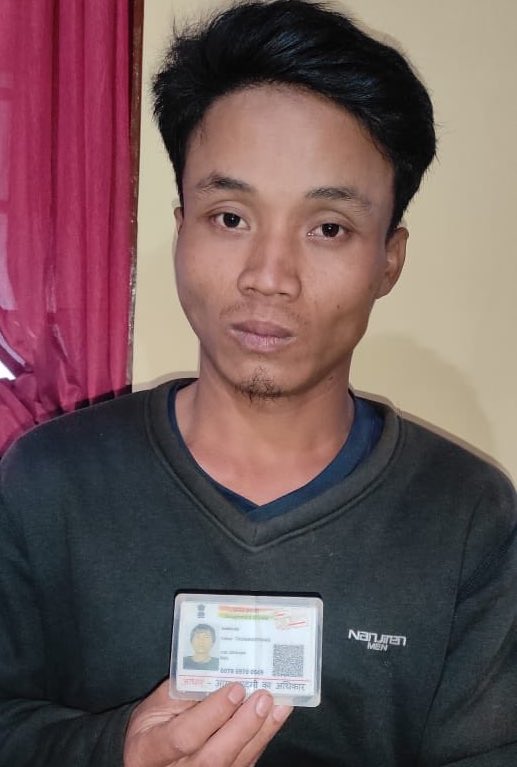 Another person who assisted the Myanmar national to enter India has also been nabbed, police said. The Myanmar national identified as Haokholal was holding an AADHAAR card.
The arrested Indian has been identified as Letminthang Baite of Charongching Village in Manipur's Chandel district.
He was found to be assisting the Myanmar National to enter India from Kheljang Village under Chakpikarong police station. The Myanmar national was found to be using a fake name and his real name was Lenkhenmang Mate of Tuivang village, Myanmar. 
He was impersonating and possessing an Aadhaar card of a person who had passed away in 2019.