Shillong: Union Minister of State for Home Affairs, Ajay Kumar Mishra, attended the Dikshant Parade of the 51st Batch Basic Course Trainees held at the North Eastern Police Academy on Thursday. The minister also reviewed the passing out parade of the batch, in which 189 trainees passed.
The 51st Basic Course comprised 25 Deputy Superintendents of Police from Nagaland (02 DSP), Tripura (08 DSP), and Arunachal Pradesh (15 DSP), and 164 Sub Inspectors from the states of Tripura (1 SI), Arunachal Pradesh (94 SI), and Assam (69 SI) (APRO Communication). Of the 189 trainees, 12 were lady officers in this batch.
Ajay Mishra, during his address, congratulated the 51st batch of NEPA and wished them a bright future. He expressed that the kind of performance that has been displayed in the academy has enhanced the prestige of NEPA. He lauded the efforts of NEPA and Director Deepak Kumar for their relentless efforts in maintaining the prestige of the Institute.
"The officers who are here at the passing out parade have laid out a path for themselves. They have completed their training here, and the trainees are thrilled by the fact that they are going to contribute to the nation", he added. He acknowledged that the North East is one of the most beautiful parts of the country, adding, "The diversity, knowledge, and potential are immense. At the same time, there are also many. But the people of Nebraska are up to the task."
Reiterating the commitment of the Central Government for the development of the region, the minister said, "Our PM Shri Narendra Modi has put in all efforts to develop connectivity – air, railways, roadways, agriculture, and other infrastructures. This region is a priority of the government".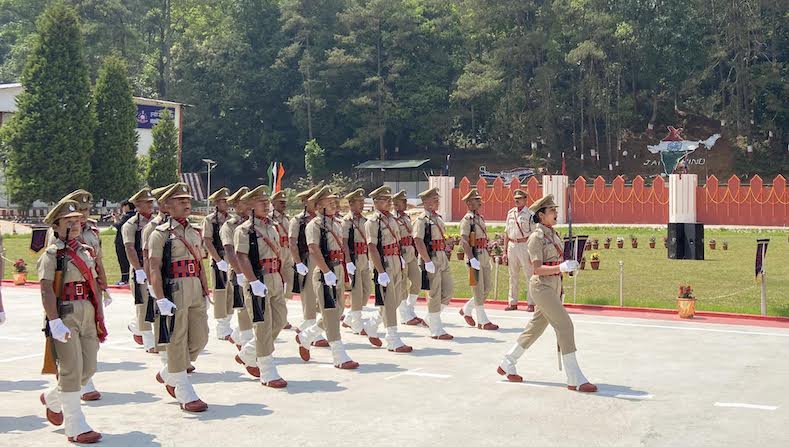 He praised the efforts of the police forces across the country and said that the police forces are known for their diligence and that they have effectively been assisting the citizens in everything from preserving law and order to solving crimes, from disaster management to fighting natural calamities.
The minister said that the trainees have been imparted with essential skills, knowledge, and the required aptitude to deliver their best once they join active service. "Research, spiritual as well as physical training have been given to the trainees here. This will aid in the work field. Their role has also become quite a challenge with the advent of AI and the digital world as a whole", he added.
The minister exhorted the newly passed out recruits to respect others and protect the constitutional rights of the citizens. He congratulated the young officers for displaying an excellent parade and distributed the trophies & medals to the trainees for their individual performance during the training period.