Imphal: A large number of women organisations and local leaders in different villages under the Sekmai Assembly constituency have come forward to extend full support to sitting MLA Heikham Dingo Singh in the upcoming State Assembly election slated to be held in early 2022.
In a public meeting held at Loitang Khunou on Friday under the aegis of MLA Dingo, the villagers assured that they would wholeheartedly support the MLA and also expressed their confidence that the lawmaker will bring in more development to the constituency despite the fact that two years have been wasted due to Coronavirus pandemic.
The MLA had already brought two 'Ima Market', one being at the general area of Kanglatongbi. Another school – Kanglatongbi Hindi Secondary School – has been selected as a 'Model School' under the 'School Phagathansi Mission' of the State government.  This shows the impartiality of the sitting MLA, who wants to bring in overall development in his constituency, the villagers recalled.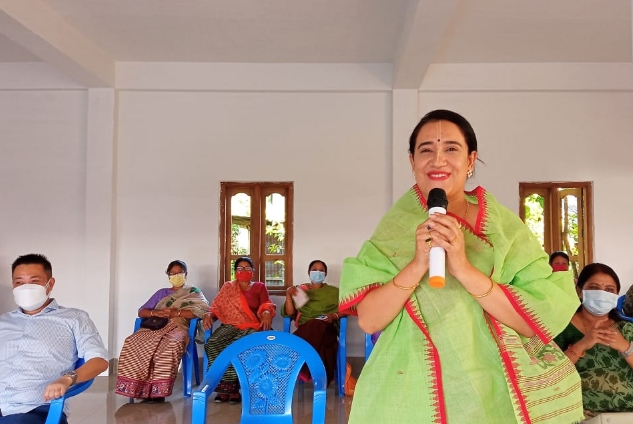 Not only this, they said, community halls and many other construction works have been executed in almost every village. Road repairing has been done from his own pocket if they were not included in the work programme of the state planning. He is no less than a minister, they added.
Stating that villagers are his heart and soul and every word they spoke are godly, MLA Dingo assured his full commitment to the welfare and development of the people. He also said that many works got pending due to the present pandemic, however, if he gets elected in the coming elections, he would work more than a hundred times than the present he does.