Agartala: The High Court of Tripura nullified the move of state police which issued Look Out Circular (LoC) in Indian airports against an NRI hails from Tripura, who has been running a news portal from the United States of America, and asked police authority to withdraw it immediately to facilitate his safe travel to the country.
The petitioner's counsel Amitabha Roy Barman told the media that the Superintendent of Police (West Tripura) in March last year has issued LoC against US citizen Saumen Sarkar, editor of a news portal for publishing a series of new items on corruption and misdeed of Chief Minister Biplab Kumar Deb and his OSDs.
Initially, police raided his Agartala office several times and threatened his staff not to work with Sarkar's media and allegedly harassed his aged parents threatening them of dire consequences unless Soumen stopped writing against the Chief Minister and the state government. Police were allegedly mobilised to exert pressure on him to come to Tripura and surrender.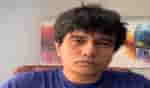 Tripura administration had also illegally blocked the access to the website and targeted its readers too besides, filing false criminal cases and issued LoC against Sarkar, Roy Barman said adding, "It was rare among the rarest cases where the government issued LoC against an NRI who has been established in the US for decades in a high position professionally, just because he questioned massive corruptions and injustices of BJP led government in Tripura".
The court observed that LoC was issued without any court order or following any guidelines of the Central Govt and the state government sent for passport cancellation requisition of Sarkar to curtail his freedom of speech and expression. Tripura government had also blocked the website access in India but had to lift following another court order.
"Tripura govt has not only tapped the personal phones of the journalists but also through police illegally certifying me as a criminal and sent a police report to the domain of my news portal to shut it. When the domain denied shutting down the website, then influencing the central govt, they blocked the access in India," Sarkar told UNI over the phone from New York.