Imphal: A combined team of Thoubal police commandos and two columns of 16 Assam Rifles arrested one overground worker (OGW) of banned outlawed KCP(Noyon) organization from Tangjeng, near FCI Godown on Wednesday.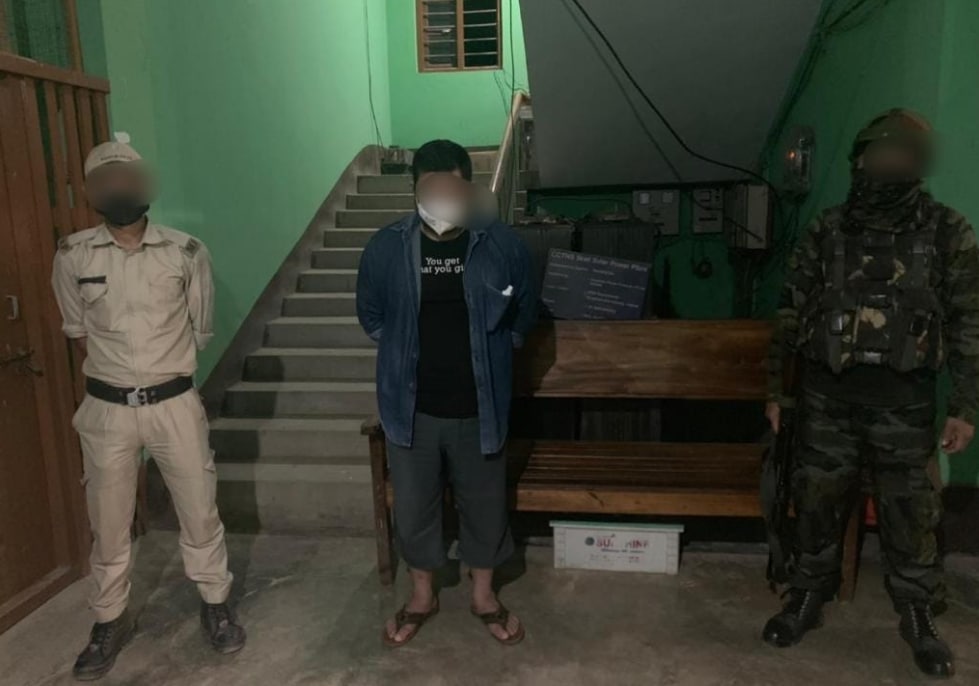 The arrested OGW has been identified as Thingujam Kalachand Singh (52 yrs), son of late Th. Roton Singh of Thoubal Kiyam Mayai Leikai. The combined team also seized one mobile phone, one SBI ATM Card registered in the name of Md. Manjur Ahamad and one SBI passbook registered in the name of Thingujam Bonds Singh, son of Th. Kalachand Singh of Thoubal Kiyam Awang Leika from his possession.
The arrested person along with the seized items was handed over to Thoubal Police Station and a case has been registered at Thoubal Police Station for further investigation, as per a press note issued by the PRO, Manipur Police, Meghachandra Konjengbam.
On the other hand, Keithelmanbi and Chassad Battalions of Assam Rifles on Monday also apprehended two active cadres of PREPAK and PLA in Imphal West and Kamjong districts of Manipur, respectively.