Imphal: Yumkham Erabot Singh, 77, was sworn in as MLA of 15-Wangkhei Assembly constituency Wednesday at a ceremony held at the Conference Hall (Ground Floor) of the Annexe Building, Manipur Legislative Assembly Secretariat, here.
Speaker of Manipur Legislative Assembly Yumnam Khemchand administered the oath of office and secrecy.
Chief Minister N Biren Singh, MLAs M Rameshwor and Y Antas Khan attended the swearing-in ceremony.
The Manipur High Court last week had cancelled the election of MLA Okram Henry who was elected from Wangkhei assembly constituency in the 2017 Manipur assembly polls. The judgement was given by a single-bench of Justice MV Muralidaran to an election petition filed by Yumkham Erabot Singh, the BJP candidate who contested against the Congress' Henry.
The court ruled that Henry "deliberately misrepresented his educational qualification" and "concealed a criminal case to the Election Commission of India in his affidavit for the 11th Manipur Legislative Assembly elections 2017."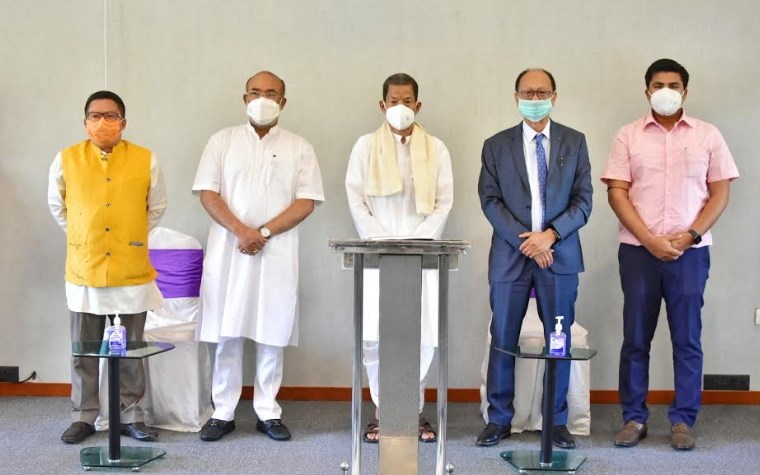 Justice MV Muralidaran also declared that Yumkham Erabot Singh, who was defeated by Henry, duly elected from the Wangkhei constituency.
Acknowledging the judgement of the High Court, the Election Commission of India on Tuesday directed the State Election Commission to publish it in the next issue of State Gazette.
Okram Henry is the nephew of former Congress Chief Minister, Okram Ibobi.