Imphal: 'The Departed Dawn', a theatre production of Akhoka Theatre, Kontha Khabam Chumbreithong bagged three awards in the recently concluded 18th Mahindra Excellence in Theatre Academics (META).
The Akhoka Theatre participated in the competition in collaboration with the Theatre Village in Kathmandu, Nepal.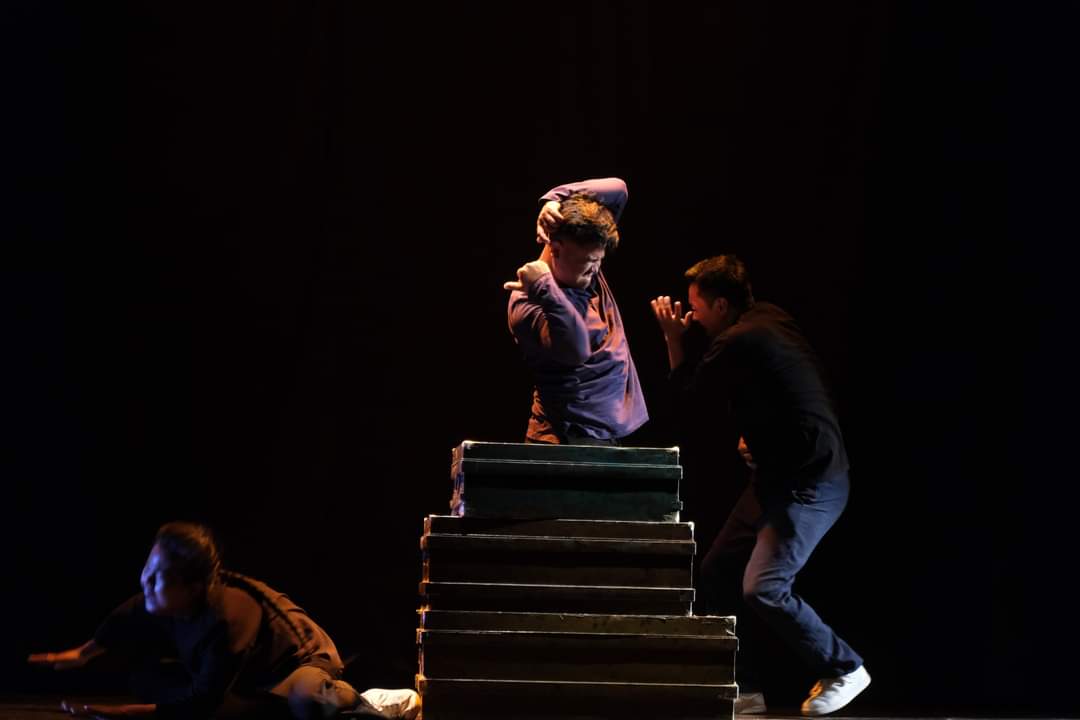 Out of the 400 plays entered, only 10 were selected and competed in 13 categories. The META festival took place from March 23 to March 28 in New Delhi at the Shri Ram Centre and Kamani Auditorium.
The Departed Dawn was nominated in six categories, namely: Best Sound Innovation, Best Light Design, Best Choreography, Best Actor, Best Director, and Best Play.
However, out of the six categories, 'The Departed Dawn' begged for three awards. Moirangthen Biseshwar Singh received the best sound innovative award, Victor Thoudam received the best choreography award, and Victor Thoudam received the best actor award.