Imphal: Manipur's boxing legend Ngangom Dinko Singh, the bantamweight boxer who won the Asian Games gold in the 1998 edition in Bangkok, died on Thursday morning.
Dingko was battling ill-health for a number of years now, starting with liver cancer, for which he was being treated since 2017.
Last year, he had tested positive for Covid-19, adding another one to the health challenges he was already battling. But the 42-year-old fought through and recovered.
Dingko had undergone radiation therapy at the Institute of Liver and Biliary Sciences (ILBS), Delhi in January 2020 before returning to Imphal. When his condition worsened in April, Dingko was airlifted to the same hospital before being discharged. He had also contracted jaundice.
He was bestowed the Arjuna award in 1998 and was presented the nation's fourth-highest civilian honour — the Padma Shri — in 2013.
"I'm shocked and deeply saddened by the demise of Shri N Dingko Singh earlier in the morning today. A Padma Shri awardee, Dingko Singh was one of the most outstanding boxers Manipur has ever produced. My sincere condolences to the bereaved family. May his soul rest in peace," Manipur Chief Minister N. Biren Singh tweeted.
"I'm deeply saddened by the demise of Shri Dingko Singh. One of the finest boxers India has ever produced, Dinko's gold medal at the 1998 Bangkok Asian Games sparked the Boxing chain reaction in India. I extend my sincere condolences to the bereaved family. RIP Dinko," tweeted union sports minister Kiren Rijiju.
"Oja, Dingko Ngangom, you were my inspiration, my childhood hero. It breaks my heart into pieces that you are gone too soon. Your memory will never leave us and live long in our hearts. #Heartbroken," Sarita wrote on her social media handles.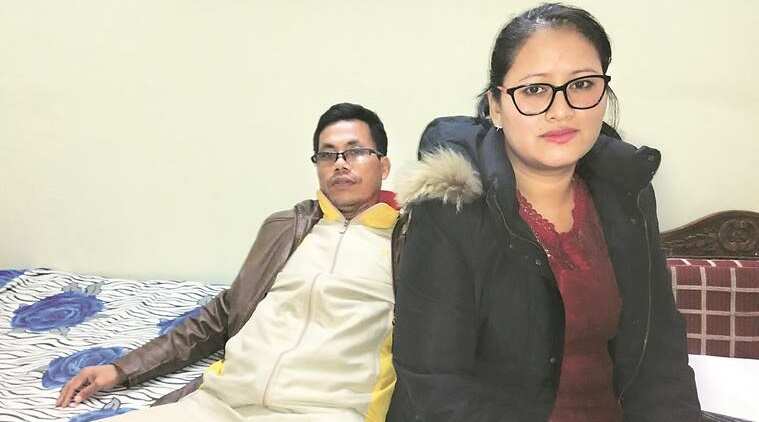 Boxer Vijender Singh took to social media to pay tribute to Dingko Singh and tweeted," My sincerest condolences on this loss. May his life's journey & struggle forever remain a source inspiration for the upcoming generations. I pray that the bereaved family finds the strength to overcome this period of grief & mourning #dinkosingh."
A maverick, who inspired the likes of M C Mary Kom, Laishram Sarita, Dingko was employed with the Indian Navy and also worked as a coach before ill-health confined him to his home.
Dingko was born on 1 January 1979 in a remote village called Sekta in the Imphal East District, Manipur to a very poor family. Dingko had to fight back adversities right since the beginning of his life, and was brought up in an orphanage.
He was selected for the Indian Boxing squad participating in the Bangkok Asian Games 1998. For unknown reasons, he was dropped from the team at the last minutes and dejected Dingko went on a drinking spree, collapsing after a long session of drinks. Eventually, he was selected and the event proved to be the pinnacle of his career as he created history by winning the Gold Medal in the 54 kg Bantamweight category. With agency inputs