Imphal: Manipur Friday paid rich tributes to Khongjom War heroes, who valiantly fought against the mighty British in the Anglo-Manipuri War in 1891, at Khongjom War Memorial Complex, Thoubal District.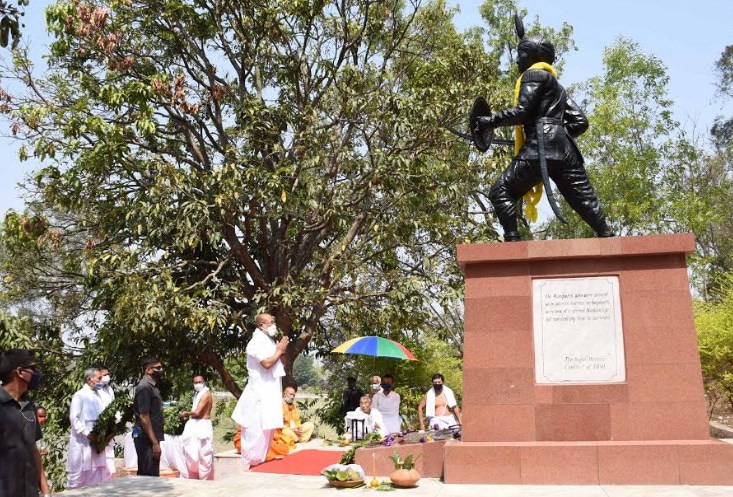 Khongjom Day is observed every year on 23rd April to remember the brave sons of Manipur who made supreme sacrifice for the cause of their motherland.
On his arrival at the Khongjom War Memorial Complex, Chief Minister N. Biren Singh led the other dignitaries including Deputy Chief Minister Y. Joykumar, Cabinet Ministers, MP, MLAs, top civil and police officials in laying floral tribute at Khongjom War Memorial atop Kheba Ching and later to the statue of Paona Brajabashi located at the foothill. The dignitaries also offered Tarpan at the Khongjom river.
Speaking on the occasion, N. Biren Singh called upon the people of the State to follow the footsteps of our forefathers with a sense of nationalism and work hard together by maintaining unity among different communities for bringing overall development in the State.
In view of the recent surge of COVID-19 pandemic, the State had decided to restrict the observation to just paying floral tribute and offering Tarpan devoid of large public gatherings at the complex.