Imphal: The multi-faceted film producer, director, cinematographer, editor, actor and talent-scout of Manipuri Cinema, Chan Heisnam succumbed to Covid in the early hours of Monday after battling the virus for five days at the Advance Hospital in Imphal East.
Revered as the person who propelled the growth of Manipuri Cinema by democratizing filmmaking practice, introducing affordable technology and know-hows, Chan Heishnam was an institution by himself churning out several technical hands and actors.
A resident of Keishamthong, Thangjam Leirak, Chan Heisnam was 58 years and survived by his wife, a daughter and son.
Initiated into filmmaking when he opened a video camera and editing rental named, "Bright Video" at the HMT building, Paona Bazaar, Chan mastered cinematography working as an apprentice to Laimayum Surjakanta Sharma. His first video film project as a full-fledged videographer was the popular VHS video feature film, "Adungaigi Mashanagum".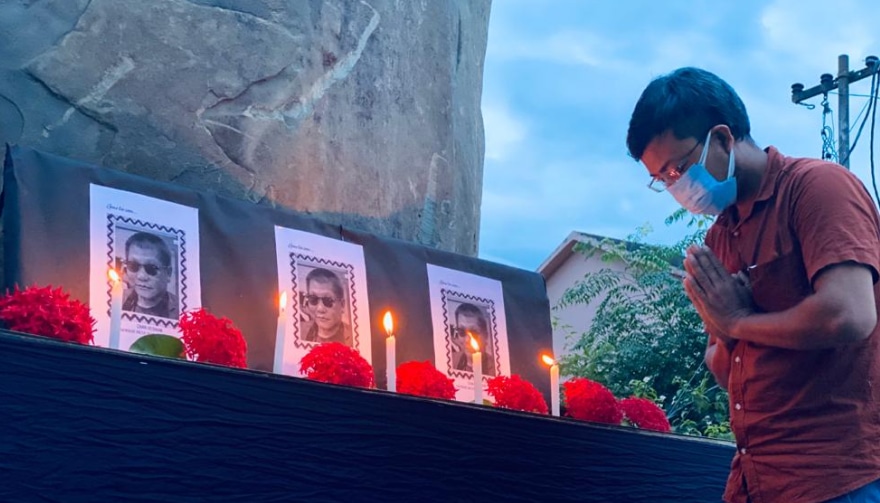 Story by Moirangthem Inao and directed by Oken Amakcham, Chan videographed and produced the film which dealt with childhood love and mental health issues. "Kwa Matap" and "Chakravyuh" are the other hugely popular video films produced by him. Chan didn't stop at just making films; he was also involved in creating an audience. This led him to spearhead in organizing the State's 1st Video Film Festival of Manipur in 1993 under the banner of AMVIMPA (All Manipur Video Film Makers' & Producers' Association), an association he was instrumental in setting up.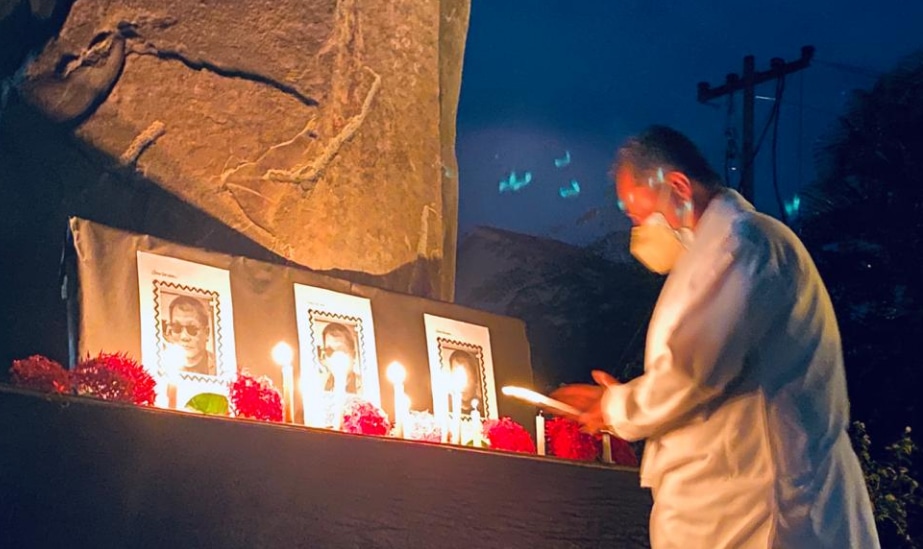 Realizing that the VHS format wasn't futuristic for professional filmmaking, Chan shifted to celluloid productions which were generally regarded as reserved only for a few elite groups. With his experience in storytelling on the video format, he proved low-cost celluloid film production is possible, creating an all-in-all local film crew and introducing new talents. His first celluloid film production was the box-office hit film "Kanaga Hinghouni'; co-produced by Bright Films and Moirangthem Pramodini. The film not only did well at the box office but also received critical acclaim at the Manipur State Film Awards, receiving the Best Film awards, besides scores of other awards.
Expressing its sincere condolences, the Manipur State Film Development Society, (MSFDS) said the sad demise of Chan Heisnam was a huge loss for Manipuri Cinema. He is one of the flag-bearers of Manipuri Cinema. He not only helped shape the VHS video film era in the State but proved that celluloid feature filmmaking is viable for a small audience, said Sunzu Bachaspatimayum, secretary MSFDS.
Oken Amakcham, an executive board member of MSFDS, described the demise of Chan Heisnam as a big personal loss. Having spent his formative filmmaking years with Chan Heisnam, Oken remembers Chand as a sincere, artistic, humorous person who was passionate about filmmaking. "With his passing, I feel part of my roots is severed," lamented the national award winning filmmaker. Another eminent filmmaker, Laimayum Surjakanta Sharma said the film community of Manipur has lost one of its important members. "Besides making film, he was always keen to introduce new talents in his productions. His talent-hunt event, the Dawn series is his vision of offering platforms to new talents to enter the world of Manipuri Cinema. Cinestars like Gokul, Tonthoi and many others were spotted through it" said Surjakanta.
In recognition of his outstanding and pioneering contribution to the growth of Manipuri Cinema, FSFDS felicitated him with a brass memento and a citation at the inauguration of the yearlong Golden Jubilee Celebration of Manipuri Cinema, held in April this year. As a mark of respect and homage to the departed storyteller, candles were lit at the Manipuri Cinema Memorial at the MSFDS complex at Palace gate at the film community. With Chan Heisnam, the film community has lost 11 of its personalities since the outbreak of Covid second wave.