Imphal: Chief Minister N Biren Singh distributed around 4000 Thang-Ta mats to 40 different Thang-Ta organizations under an initiative taken up with his supervision to popularize the indigenous martial arts of Manipur in a function held at Indoor Stadium, Khuman Lampak Saturday.
Speaking on the occasion, the Chief Minister said that the mats were provided for the convenience of martial arts players in their training. Despite its small size and population, Manipur had a glorious history of 2000 years as an independent kingdom. It could not only defend its territory on its own but also expanded its boundary from time to time by defeating neighbouring kingdoms as it had a disciplined army well-versed in different forms of martial arts, the Chief Minister said.
Stating that Manipuris are a disciplined people, who could lay down their lives for the motherland, the Chief Minister observed that their discipline and patriotism were derived from their age-old culture, tradition and customs, of which martial arts was also a significant component. N Biren Singh said that sense of sacrifice for the motherland came from patriotism and Thang-Ta gurus used to instill these values into young minds in the past.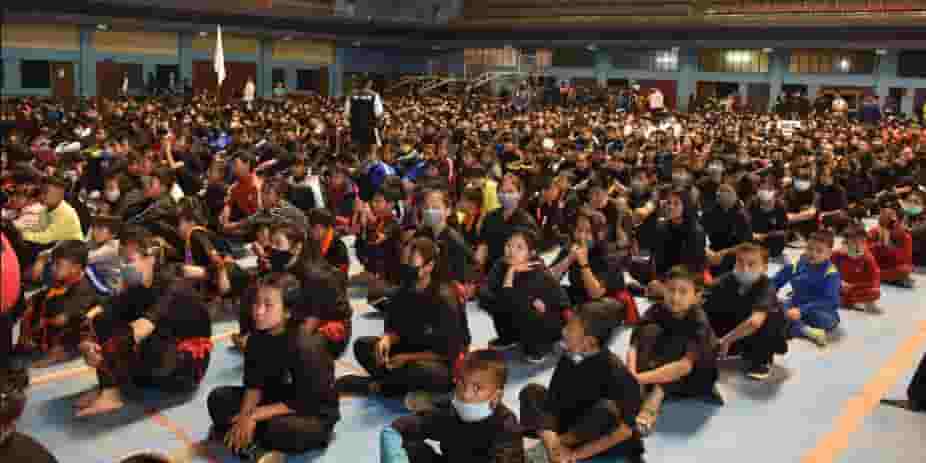 As such, it is indispensable to encourage the youth to practice martial arts to revive and sustain this discipline and also to build up a healthy society free from drugs and intoxicants, the Chief Minister said. He added that the Government would extend all possible assistance to all the villages which aspire to establish training centre or organization of any martial art form.
Education Minister S Rajen, Agriculture Minister O Lukhoi, CAF & PD Minister Th Satyabrata, State Planning Board Deputy Chairman L Rameshwor, Manipur Buildings and Other Construction Workers' Welfare Board Chairman, H Dingo and Committee for State Level Chief Minister Indigenous Martial Arts Convenor, Ksh Bhaktakumar were also seated on the dais as dignitaries.