Imphal: In the wake of escalating violence and unrest in Manipur, a powerful symbol of hope and unity has emerged from the grassroots level. Building upon the success of the White Flag Campaign, which aimed to foster peace and harmony between communities, Naga villages including Aibuldam, Thamlakhren, Lamrinkhuw, and Khuninlung have taken up the mantle, placing white flags outside their homes as a resolute call for reconciliation.
These white flags fluttering in the breeze serve as a poignant reminder that our strength lies in standing together, transcending the divides that have plagued our society for far too long. They symbolise reassurance, peace, and harmony, acting as a bridge between Naga and Manipuri communities.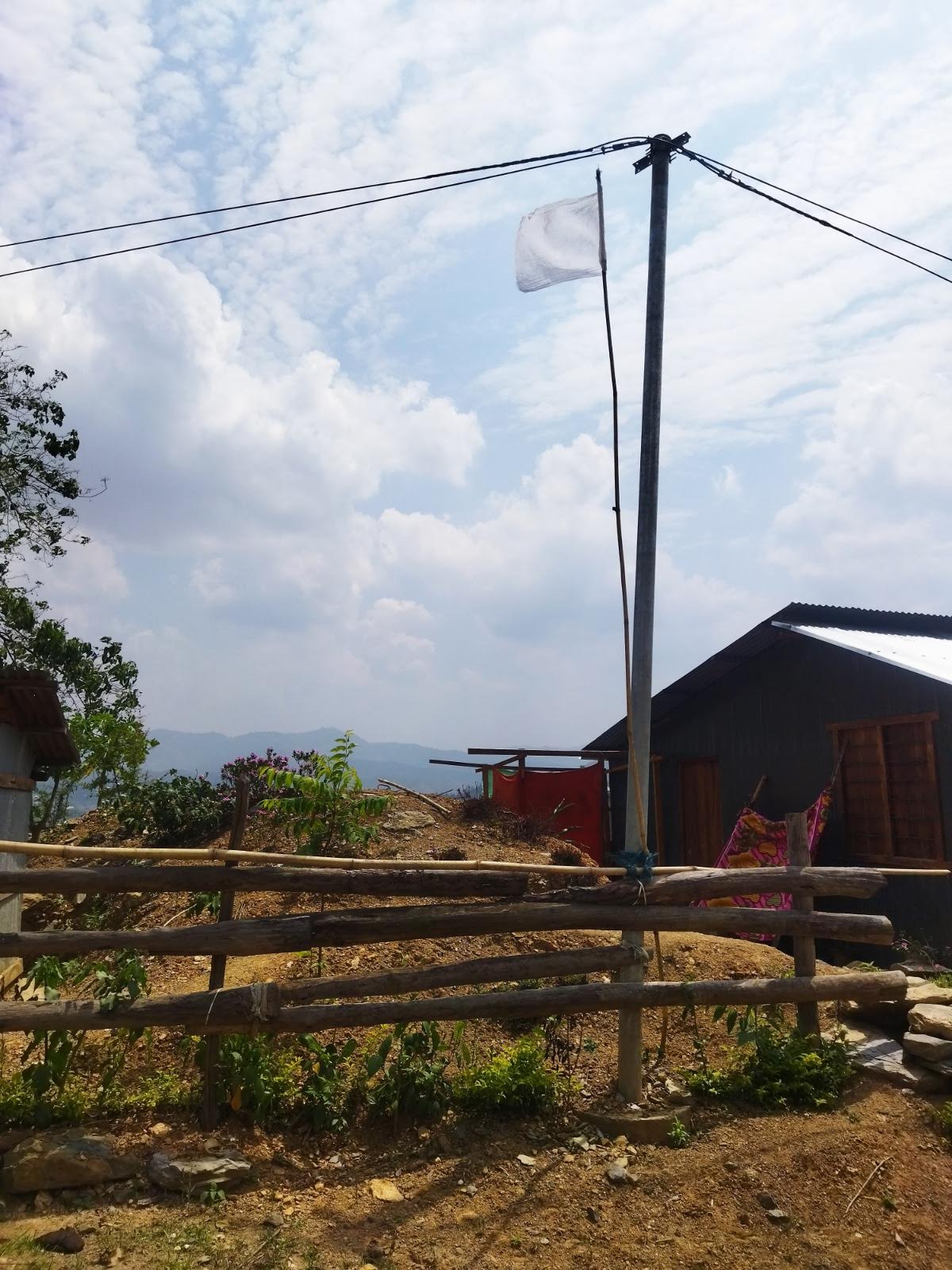 The recent surge in infighting and violence has inflicted deep wounds on the social fabric of Manipur. Lives have been shattered, families torn apart, and the very essence of our shared humanity compromised.
It is in this moment of darkness that the white flags rise, illuminating a path towards healing and restoring tranquillity.
We implore both communities to heed this profound gesture and come together, setting aside their past grievances and animosities. By making amends and embracing peace, we can bring an end to the cycle of atrocities that have plagued our land. It is only through unity and collective effort that we can build a brighter future for ourselves and generations to come.
Let the white flags serve as a beacon of hope, guiding us towards a peaceful resolution. Let us engage in dialogue, empathy, and understanding, recognizing that our diversity is a strength that can lead to unparalleled progress. Together, we can create a society where the seeds of harmony blossom, where love and compassion prevail over hatred and violence.
To the Naga and Manipuri communities, we stand united in our plea for peace. Let us hoist the flag of reconciliation high and embark on a journey towards a new era of unity. The white flags shall not only signify our determination to overcome the challenges we face but also remind us of the power we hold when we join hands.
Now is the time to make a lasting difference. Let peace prevail, for our shared humanity deserves nothing less.